International Women's Day is celebrated globally on 8th March every year, and it marks the celebration of women and their achievements. However, at Ramoji Film City, we have taken Women's Day celebrations to the next level by celebrating it for the whole of March.
As we celebrate Women's Month, Ramoji Film City, the world's largest film studio complex, has come up with an exclusive offer for women – Buy 1 entry ticket and get 1 entry ticket for free. This special-only ladies' tour package is a great opportunity for women to experience the essence of cinemagic at Ramoji Film City and create unforgettable memories.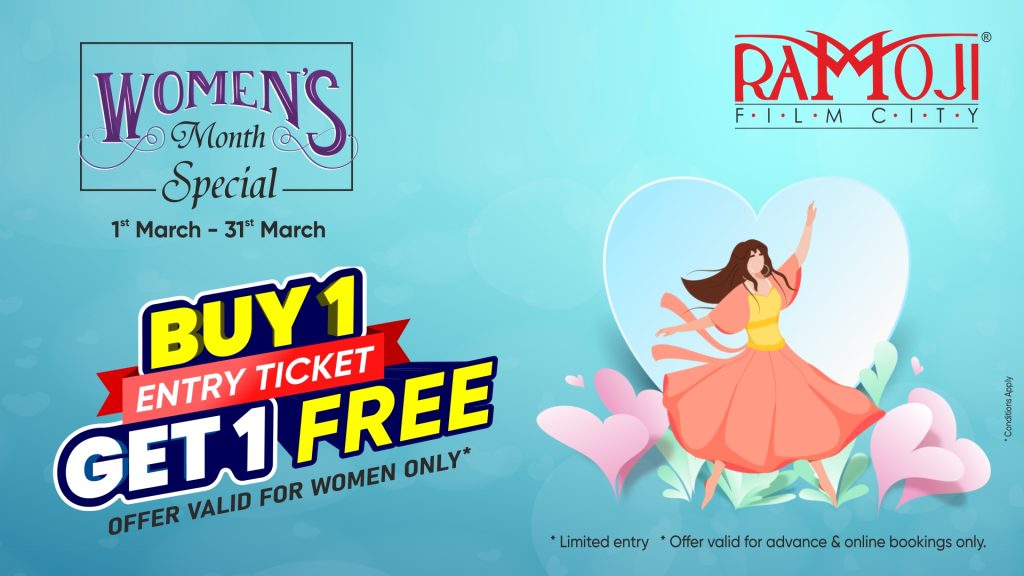 Ramoji Film City recognizes the significant contributions that women make in the workplace and celebrates Women's Month by providing a platform "Women's Month Talent Show" for ladies to showcase their talents such as singing, dancing, and other entertainment activities. The film city offers a range of activities and events to make this women's special month memorable.
Women's Day Trip: Exploring Ramoji Film City
Women play an essential role in our lives and society, and it is essential to recognize their contribution and give them the appreciation they deserve. Ramoji Film City offers a ladies' special tour package which includes a mesmerising studio tour, Bahubali set tour, bird park tour, eco-park tour, and more.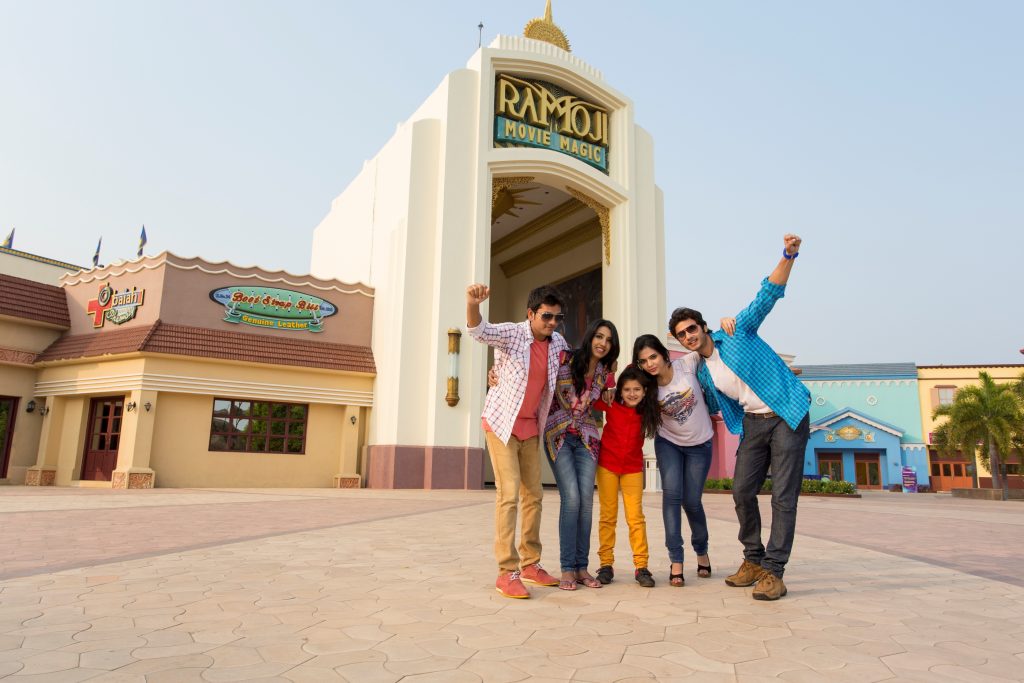 The studio tour takes you on a cinemagic journey behind the scenes of iconic movie sets, while the Bahubali set tour takes you to the sets of the famous Bahubali movie. The bird park tour is a delight for bird lovers where they can catch glimpses of exotic birds, and the eco-park tour is perfect for those who want to enjoy the lush greenery and serene environment and learn more about them through in-hand experience in farming activities.
Kids Amusement Rides
Ramoji film city is the only theme park place where there is something for everyone to enjoy. It doesn't matter whether you are a kid, an adult, or an elderly couple, this place will immerse you in unlimited fun and masti. Fundustan is such a place for kids, it's a dreamland where you and your kid can enjoy different activities.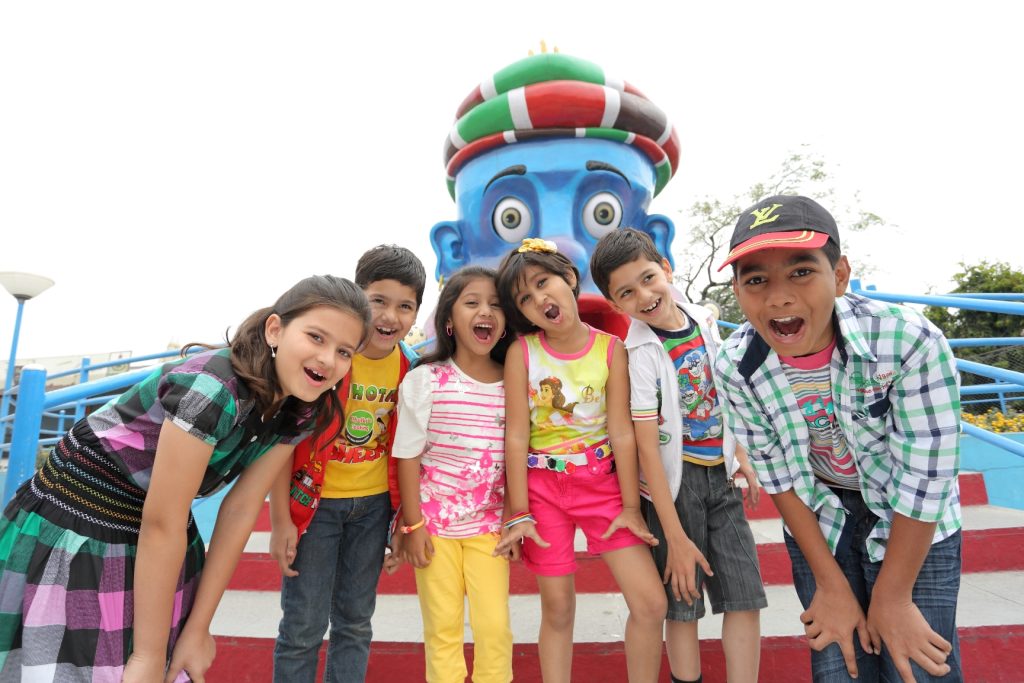 From Dadajinn's Ark to Borasura's Horror House, from Wonderville – Toyland to live performances at Dome Amphitheatre, Fundustan is a complete package of fun and entertainment. Additionally, Ramoji Film City boasts fine-dine restaurants serving various cuisines, making it a perfect place for a day trip or a weekend getaway.
Thematic Gardens – Pre-wedding shoot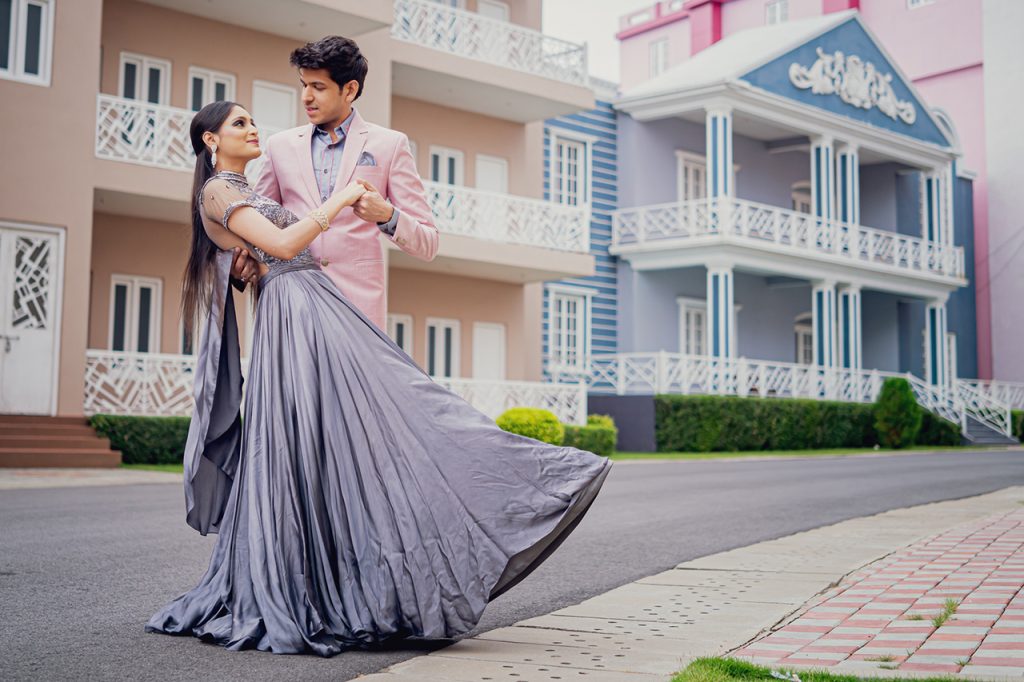 Apart from the tours, Ramoji Film City also offers thematic gardens, which are perfect for pre-wedding photoshoots. These gardens are beautifully designed and provide a picturesque backdrop for your photos. 
Bus Pick-up and Drop Services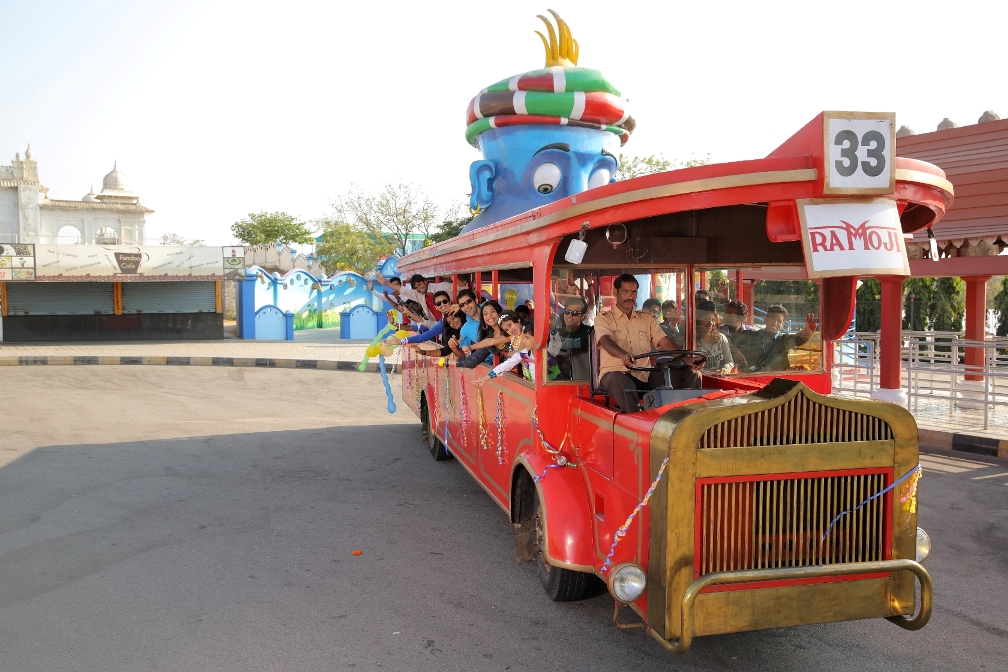 Ramoji Film City provides bus pick-up and drop services from various locations in Hyderabad, making it easier for women to reach the film city. Call our toll free no 1800 120 2999 to reserve your seat and know more about bus services
From Hyderabad City, Ramoji Film City is approximately 60 minute's drive. The film city has well connectivity through air, rail, and bus services.
RAILWAY STATIONS
Those who travel by train can get down at Secunderabad or Nampally station
From Secunderabad Railway Station, you can avail of these buses – 290 S, 290 U 290 AF (7.00 AM onwards)
From Nampally railway station, Koti Women's College is the nearest bus boarding point, you can avail of 204S, 207S, 204U (7.00 AM onwards)
AIRPORT
From Rajiv Gandhi International Airport it takes approx 50 mins via ORR (outer ring road) to reach Ramoji Film City
If you are planning to visit Ramoji Film City, it is recommended that you plan your trip in advance. You can visit their website for more information on the women's tour packages and the park's timings. The website also has a FAQ section that answers all your queries related to day tour packages.
In conclusion, Ramoji Film City is an excellent destination for women to celebrate Women's Month. With its exclusive offer and a variety of tour packages, Ramoji Film City is a must-visit destination for all women. So, grab your friends and family and head to Ramoji Film City for an unforgettable experience.